Sunday Morning
In-person Worship at 10 AM
---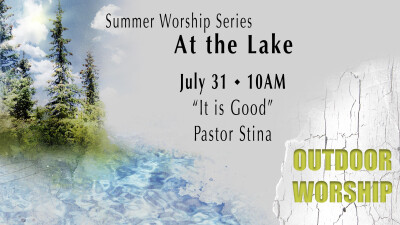 Sunday, July 31, 2022 "It is Good" Outdoor Worship Pastor Stina Koppes Scripture: Genesis 1 excerpts
Water is life. Today we celebrate the gifts of water and God's good creation as we worship outside on the church lawn. Bring your favorite lawn chair and see you outdoors. Please note: for our online worship community, this service will not be broadcast. We invite you to watch a previous favorite service or join us outside!
---
Summer is a great time to get on the road and see the world. Join us in-person at 10am or online anytime for worship as we explore how God works while we are on the road.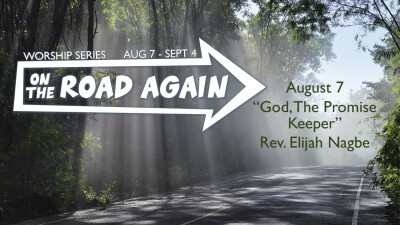 Sunday, August 7, 2022 "God, The Promise Keeper" Rev. Elijah Nagbe - Genesis 22:1-19
Abraham's focus was not on the circumstances he was facing, but the power of God to fulfill the promises God made. Abraham trusted that God was able to keep every promise that was made to him, including the promise of descendants. Genesis 22:1-19,
---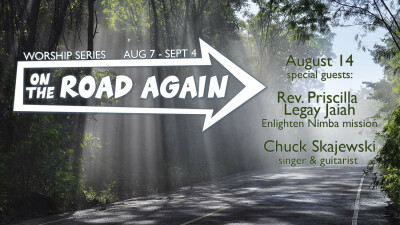 Sunday, August 14, 2022 "Blinded By the Light" Pastor Christina Koppes - Acts 9: 1-9
Gather for a spirit filled worship service as we welcome guest musician Chuck Skajewski and United Methodist Missionary, Rev. Priscilla Legay Jaiah to worship. Chuck is an accomplished musician who brings a joy filled style to his music either as a solo artist or in his family musical group called "Then and Now". Rev. Legay Jaiah is a missionary with the Board of Global Ministries of The United Methodist Church and the Superintendent of Ganta Mission Station of the United Methodist School in Liberia, West Africa. She will share a testimony of hope about the work of Enlighten Nimba, which partners with the Gipo Vocational Technical Institute, whose mission is to equip young people to possess marketable vocational skills that can serve as a source of income.
---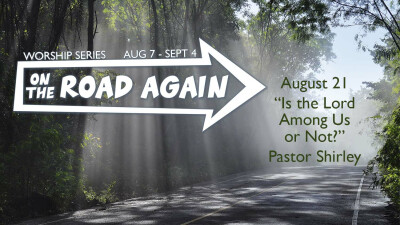 Sunday, August 21, 2022 "Is the Lord Among Us or Not" Pastor Shirley - Exodus 17:1-7
When we don't see the way ahead, we wonder where God is. The Israelites, recently freed from Egypt, are out of water and out of hope. They wonder if the Lord is among them or not. How do we live faithful lives, when our following God's call, sends us into wilderness places?
---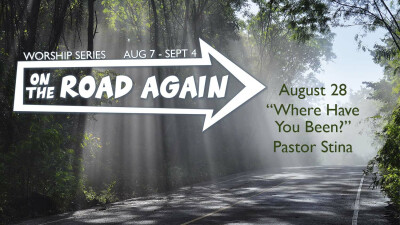 Sunday, August 28, 2022 " Where Have You Been?" Pastor Stina - Luke 24 13-35
There is an old saying that "hindsight is 20/20," but is it? Even with time to look back and analyze the past, we are often left puzzled with the mysterious ways life unfolds and what it means. What happens when God shows up? Will we under-stand it better by and by or will we be left with even more questions?
---
COVID protocols



Sunday Morning Worship
10:00 am Sunday in-person worship will be available at Cross Winds.
COVID Protocol Update-Masks Optional Beginning March 6th
As COVID rates continue to decline and the Osseo School district
policies have changed, Cross Winds UMC will observe a "masks optional"
policy for indoor activities beginning March 6th. Masks will continue to
be available at the welcome desk for those who want to wear them.


Coffee hour will be available after worship
Live Stream worship available on Sunday mornings
Nursery is open
Children & Youth Programs
Children's Time during the 10:00 am service will be Ms. Amber's "Greet and Go" Style.