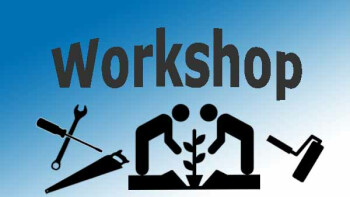 Cross Winds Facilities team manages the church property under the leadership of the Trustees. Senior Facilities is a major portion of this team. Here's what they have been doing during our pandemic shutdown.
---
Looking back at 2020, Facilities was able to accomplish several tasks while church was "closed":
• Established the "Tevis" Island Garden in the parking lot.
• Replaced the roof damaged by hail in 2019.
• Upgraded Heating and cooling system in church.
• Improved outside lighting for south entrances.
• Deep cleaned the church thanks to Lori.
This year's tasks:
• Establish a new trash corral in parking lot. This spring, we will fence in the east side of the shed to house 2 dumpsters, one trash, one recycling. If you'd like to help, let me know.
• "Reimagine" the SE corner of our property, cleaning out the metal tree stands and creating "?". What should this area become, a vegetable or berry garden, a memory garden, or something else.
These 2 projects as very important improvements to Cross Winds. The property reimagine project will likely need our new pastor's vision as well as ours. If you have an idea or want to offer your thoughts, please let me know. The Dumpster Corral will be done this spring, finally. Our "reimagine" property may take longer.
---
Cross Winds Facilities wants to be proactive when issues arise at church. If you uncovered a problem that needs fixing, please fill out the following so we can make it right.
Your request will be forwarded to the facilities chairperson when you click the "send" button.