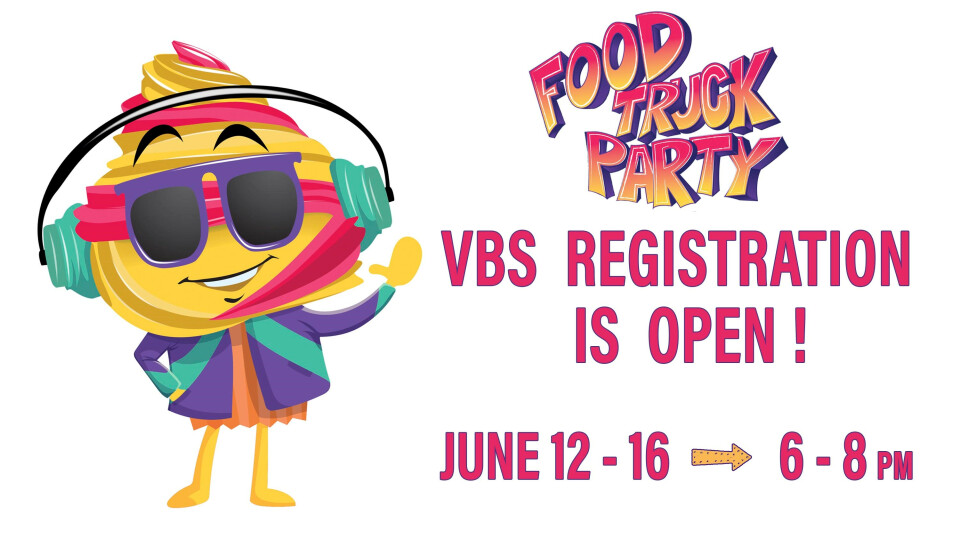 Daily from 03/29/2022 to 05/29/2022
Food Truck Party
Vacation Bible School (Sunday June 12 - Thursday Jun 16) (6:00 PM to 8:00 PM)
Ready to cook up some fun? VBS invites children to pray as Jesus teaches us in Matthew 6:11;
"Give us this day our daily bread." These words serve as a reminder that everything we
have comes from God-and that it's by turning to God in prayer that all of our daily needs
are met.
Participants will:
Learn that God has the power to do great things
Be reminded that God loves each and every one of us and wants us to
share the good things we have received
Be encouraged to eat with a thankful heart
Acknowledge that everything that we have comes from God
Confess that we trust God to provide what we need to do His work