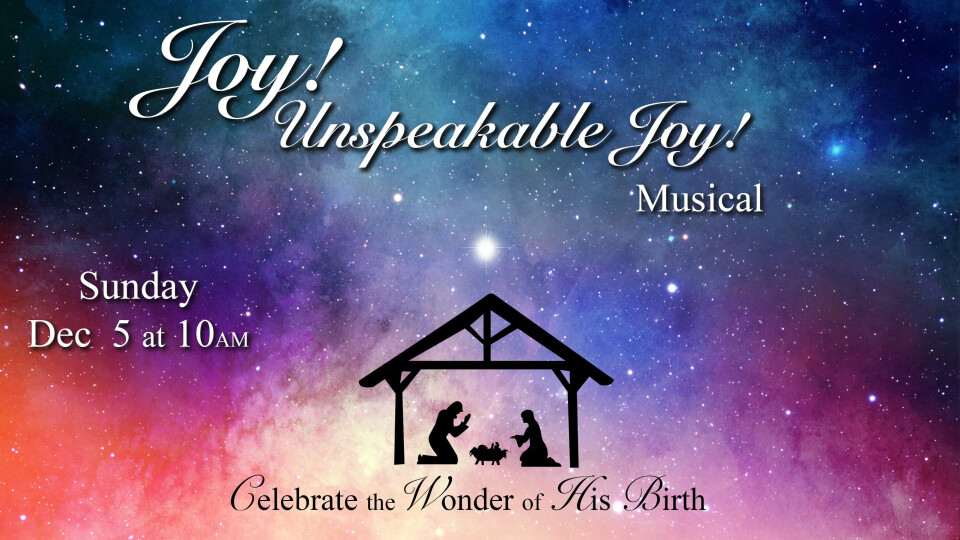 Sunday, December 05, 2021, 10:00 AM - 11:00 AM
Will be presented on Sunday, December 5th at 10:00 am. This musical celebrates the wonder of Jesus birth with some joy filled new songs infused with familiar tunes and well-known carols.
Our adult and youth choirs will sing, as well as featured soloists, duets and ensembles. the glorious orchestrations will lift your heart; the warm nostalgic conversation between the older
couple will make you smile. Join us for this musical event to usher in the season of Advent, preparing for the coming of Christ.